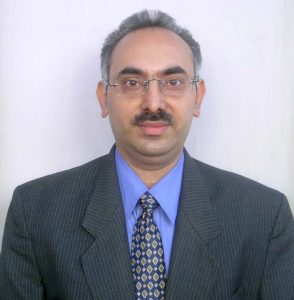 Hi folks, welcome to my personal blog!
My name is Samir Jhaveri and I live in Mumbai, India. I consider myself lucky to have a wonderful and loving wife. We are also blessed with two beautiful and adorable daughters. Born in mid 1967, I am fifty-one years young as of writing this 😉 (it's 1st July'2018 today). I currently co-own an IT business and also do a bit of trading in equity with my wife, as a side hustle. I also do some business consulting for selected clients.
Somewhere in 2007, I wrote a short manuscript called "Monetizing Ryze". In those days, Ryze was a hot social media platform before facebook came. I gave away the manuscript in digital format, for free. This helped me gain a lot of subscribers and clients for my web hosting business. Later in 2008, I wrote several articles under a pen name that had been published across multiple article directories web-wide. But after a major setback in 2010 for another of my IT business (ad based revenue), I lost interest in writing.
Somewhere in Feb'2018, the writing bug bit me again and re-kindled my passion for writing. Actually, I came across a unique idea and tried searching for a book based on that idea. I searched all the online book stores but couldn't find one. I had read somewhere that if you can't find a book that you want to read, you should write one. So, after a whole decade of abstinence from writing, I began again with a vengeance. However, things weren't easy this time as I was into too many things and had boatloads of responsibilities. So in a couple of months, I got weary and took a break. Big mistake… it's still where I left it. Actually, given the type of book I have thought of, it is not an easy book to write. Unfortunately, that's about all I am willing to speak about it now, on an open web page.
Then in May'2018, I had another book writing idea (this one was for a normal book, nothing extra ordinary). So I began writing as it was easier than the previous one. At fifty-one, you learn a lot in life, and I certainly have had my share. I've also had the pleasure of being associated with some highly successful folks, from whom I've learnt a lot of valuable stuff. I realized that I would be doing a dis-service if I do not share my knowledge with the world, so I'm eager to finish what I've started. I'll probably shuffle between both the books, so I'm not sure which one I'll launch first (or maybe both together). Having said that, I guess I'll sign off from here…
I know I haven't written much about myself yet, but give me some time and I'll open up a bit more and update this page again. Meanwhile, I encourage you to subscribe to my mailing list, I'll keep you updated about some good stuff in times to come.
Samir Jhaveri
This page last updated on 7/7/18