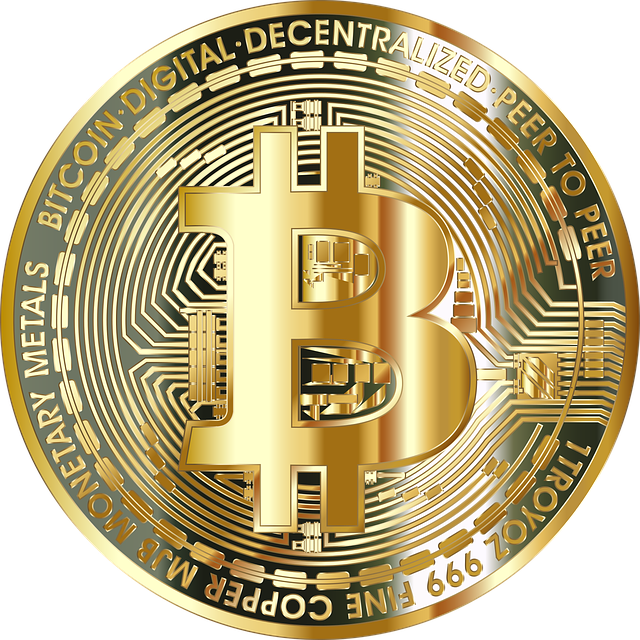 My elder daughter and my son-in-law (both practicing Chartered Accountants) are very well aware of my newfound love, interest, and obsession with everything crypto. So, when they found an article titled "Lack Of Clarity: ICICI Bank shuts out crypto trades" published in The Times Of India, they immediately sent it to me. Which, as expected, piqued my interest and threw me out of my slumber. With a corny smile, I went through the article, chuckling at irregular intervals. When I finished reading, I said "duh – WTF! Meaning, Why The Folly (What did you think, huh?)
I seriously think that the guys at ICICI Bank involved in this decision have "lost it". Just like the ones working in the government who're hell bent on trying to ban crypto in India. Why do I say this with such confidence? Not knowing what you don't know is more dangerous than not knowing something. Which is what they don't know but are doing it without knowing. Let me explain.
At the outset and as a disclaimer, let me first clarify my stance. I got fascinated and started showing interest in the block chain technology very recently (21st March'2021, to be precise). I then joined a few courses on the subject, especially at Udemy. As my interest grew, I even opened accounts with WazirX and Binance, and began investing in crypto. I am now preparing to give an exam to become a CBP (Certified Bitcoin Professional). Hence, you may find my opinions biased. Hence, the disclaimer. Having got that out of the way…
The news article starts with the line "India's largest private sector lender ICICI Bank is distancing itself from Bitcoin and other cryptocurrencies amid conflicting signals from the Supreme Court and Reserve Bank of India (RBI)." ROTFLMAO! ICICI Bank is only a financial and banking service provider, and its job is to provide service to its clients. Why should they bother about the conflicting signals from the Supreme Court and the RBI? Why are they shooting themselves in the foot? At least continue till some regulatory announcements are made. ICICI Bank doesn't have a banking monopoly and if they behave in this way, there are many other banks who will be more than ready to fill the space.
[For those who don't know, Crypto Exchanges like WazirX were banned from opening bank accounts in 2018. Then in March'20, the Supreme Court of India had lifted the curb on cryptocurrency imposed by the Reserve Bank of India, which restricted banks and financial institutions from providing access to the banking services to those engaged in transactions in crypto assets. The trading till then, was only limited to crypto-to-crypto as against crypto-to-Indian Rupee currencies. RBI's circular that was banning the cryptocurrency had been termed as unconstitutional by the Supreme Court. This means, all cryptocurrency exchanges can have bank accounts to allow traders to sell their bitcoin (BTC) for Indian rupee.]
Hence, a bank cannot deny banking services to anyone without a genuine and valid reason, (like problems with KYC, etc.) and crypto asset transactions are certainly not a justifiable ground for denial of services. And, BTW, crypto is not actually a currency. It is a digital asset. Hence, it cannot ethically be banned, just like you cannot ban anyone from owning a domain name (which is a digital asset) unless it is someone else's copyright. For example, I own the domain name samirjhaveri.com where you are reading this article.
As per the article, ICICI is distancing itself from crypto. Why? Is it something bad? For those who don't know, block chain is one of the most upcoming technology that is gaining momentum in several markets and applications. As I write this (2nd May'21), Ethereum, the second largest crypto currency after Bitcoin in terms of market capitalization, made a new all time high of over $2950. This is partly because European Investment Bank recently announced that it would be using the Ethereum blockchain technology for its first ever digital bonds. To keep up with the trends and times, one should accept and embrace such useful technology and stay on top of their game, not distance themselves from it. But if ICICI wants to deny this, its their choice. That's the way the cookie crumbles, anyway.
ICICI Bank has also informed several payment gateway service providers like CCavenue to shut off ICICI Net Banking services for merchants who are involved in buying or selling of Bitcoins directly or indirectly. Huh? How can they do that? Moreover, how is a payment gateway service provider to know if his merchant is directly (or indirectly [LOL]) involved in crypto? So here's my challenge – I publicly state that I'm directly involved in bitcoin trading. I also have accounts with ICICI Bank as well as a payment gateway with CCavenue. Now let's see if they will block my account. Because if they do, I already have standby bank accounts and payment gateways who would be more than happy to receive the additional business from me, from them.
Before I end this article, there is something very important that I would like to mention. I would seriously love to continue trading and investing in Bitcoin and several other crypto currencies. As of now, I'm doing quite well commercially and will be honestly paying whatever taxes that I will be liable for. I also hereby publicly request plead to the Government Of India, the Reserve Bank Of India, and the Supreme Court to allow Exchanges, Traders and Investors to take advantage of this opportunity. If you don't, I see two disadvantages:
First and foremost, if there is a ban, India would fall behind other countries in terms of technological advancement. It would discourage smart and intelligent Indian programmers to learn and offer block chain programming services, as well as disallow Indian entrepreneurs from creating disruptive solutions in this field. Secondly, it will encourage traders and investors who will not prefer to exit their crypto business, to continue their work unofficially using black money. Income tax department will loose out on the taxes that it would have otherwise received if there would not be a ban. As per my understanding, there are over a crore Indians trading and investing in crypto, with a cumulative investment that exceeds 10,000 crores. Where will they go?
Remember, crypto is digital and not physical that a person can get caught easily with. If a person owns crypto, he can actually move them in a software wallet, remember by heart the 12 key words for private key, and uninstall the app. Now his brain becomes the wallet which may be holding any amount in value. If he then moves to another country, no authorities at the airport can spot his money (unlike gold, cash, etc). He can then re-install the app in any smart phone anywhere in the world, enter the 12 key words, and voila! All the money comes back in the phone.
I hope you enjoyed reading this article, I certainly enjoyed writing it. You can reach out to me on FB, here. I have also just created a Telegram channel where I will post regular updates on this subject. Feel free to join here: https://t.me/mycryptoindian
Here's the link to my tweet: https://twitter.com/samirjhaveri/status/1388920923286216704?s=20
Please follow and like us: