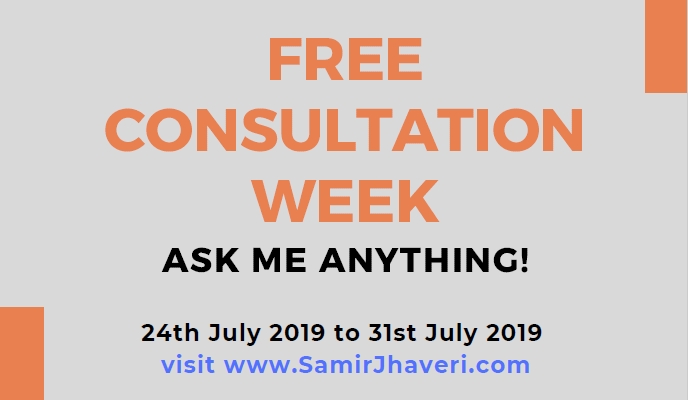 Hi guys,
Would you like me to consult you on your most pressing issue? Here's your chance! From today, 24th July'19 to 31st July'2019, I will personally read your story and give you my best opinion on whatever challenge you are facing in life (or even business, for that matter).
All you need to do is mention your issue in the comment section below. Be as detailed as you can, so that we don't go to and fro with questions and answers before arriving at a solution. Do also mention your name (real or pen name is fine) and your country.
Why am I doing this, especially for free?
You probably know that I've previously authored a book "Legitimate Work From Home Opportunities". I'm writing a couple more self improvement books and I want to add some case studies to them. I also want to test myself and my abilities. I will be publishing your story in my books, however, I will only use your real name with your permission. If you're not comfortable in disclosing your real name, I'll use your pen name or a fictitious name.
Frankly, I'm quite happy with what my clients pay me to consult them, so you will not see me making such offers again. At least not in the near future. This is truly a win-win opportunity and valid for one week only. Help me help you by placing your detailed query in the comment box below!
Note: If you prefer not to show your story on this page, you can submit it from the contact form. Also, please exhibit some patience for my response. This offer also goes to my email subscribers, so I may by busy responding to them, too. I will respond on a first come first served basis only.
Please follow and like us: