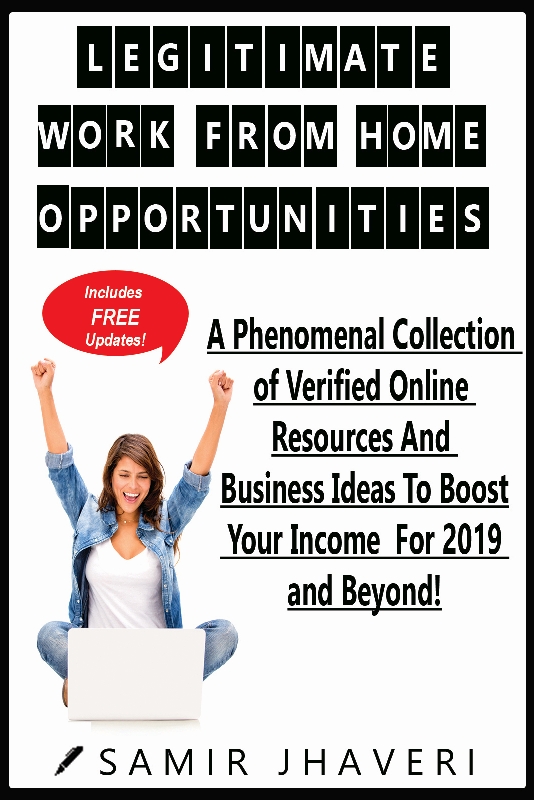 Dear friends,
First of all, let me wish you a very happy and prosperous New Year 2019! I sincerely hope that all your wishes and new year resolutions come true! Second, I am glad to inform that my new book "Legitimate Work From Home Opportunities: A Phenomenal Collection of Verified Online Resources And Business Ideas To Boost Your Income For 2019 and Beyond!" is launching very shortly, on Amazon. You can start this as a side hustle working part-time, and later switch to full-time when you're confident.
The report I got from a few early test readers is nothing short of amazing! They're earning between $10 to $300 per day (part-time). I am looking out for some more folks who would be interested in trying their hand at it, as well as provide some honest feedback and reviews at Amazon. Let me know if you can help me in my launch, expected on 2nd February 2019. Register below so that I can send you your free copy, well in advance!
Sorry, you are late! I am no longer accepting registrations for preview copies of the book. You can still, however, sign up for updates here. If you have already signed up, you will receive the preview soft copy very shortly!
More information at Legitimate Work From Home Opportunities page.
Please follow and like us: