Would You Like To Own Resell Rights To A

Never Before Released

e-Book, Which Shows You How To Consistently Earn 5% To 15% Per Month?
Would You Like To Sell This e-Book To Your Clients And Keep 100% Of The Royalty, In Exchange For A One-Off Paltry Investment of Rs.2995 1495/- Only?
And Would You Like To Read This e-Book And Earn Consistent Income For Yourself?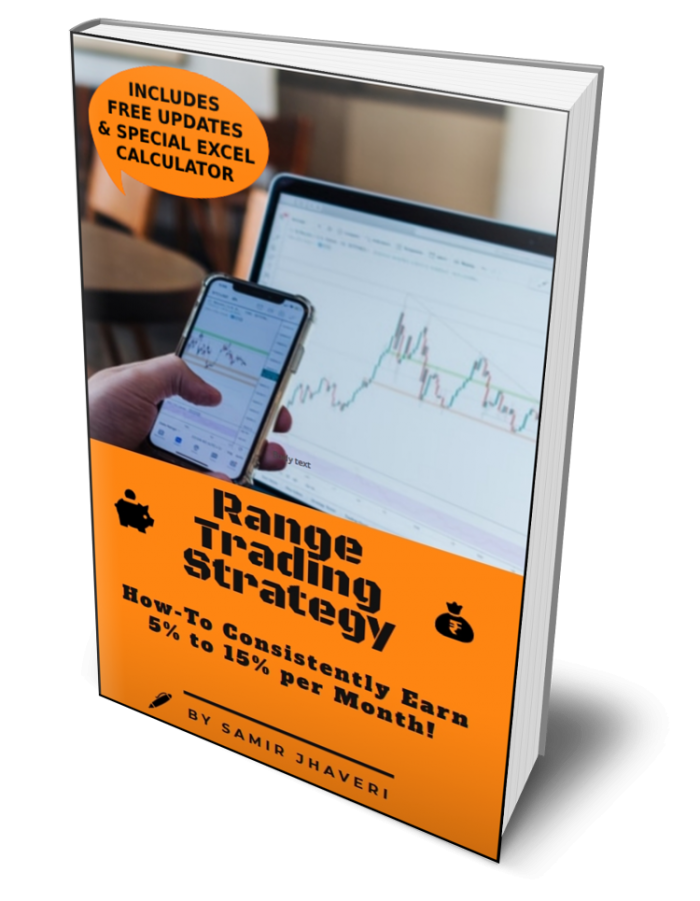 Dear Friend,

If you answered "Yes" to any of the above questions, please read on.

Today, it has become more difficult than ever to invest and earn steady returns in most asset classes. Stock markets are extremely volatile. Gold is near all-time highs. Real estate is stuck. Fixed Deposits are no longer safe and reliable. There is lot of uncertainty everywhere. I recently read that Warren Buffet is himself sitting on a cash pile of $128 billion, waiting for opportunities. People have money, but where to invest? Very difficult situation for investors.
Until recently, even I was myself looking for good investment opportunities. So I started experimenting in derivatives and, after losing a bunch of money, I accidentally came across a strategy that seemed to work very well. I continued experimenting and improving it, and now I have reached a success rate of 90%. I even recovered all the money I lost previously and now I am in profit.
Just recently (28th May'20), I closed my derivative positions with a gross profit of Rs.15371.25 in a month, for an investment of less than 1.5 lacs (proof shown in e-Book by way of screenshots). After deducting brokerage charges of approximately 200/-, I made an easy 15k. 10% stress-free returns per month is an amazing margin, considering the market conditions today! As I mentioned earlier, this isn't a one-off fluke event. I have been consistently earning this type of income since quite some time.
(Update: From 1st June'20, the margin framework for derivatives has changed, at NSE. A similar position setup now needs less than half the investment. So now, the returns have virtually doubled).
You're probably thinking that this is a very risky business. Nothing could be further from the truth! There is always an inherent risk in any business. But the strategy that I teach in this book is a completely hedged strategy. I decided to call this position setup, my RTS (Range Trading Strategy). 2-3 weeks ago, I decided to share how I did this, in the form of a book. So I began writing down the process. I had decided to launch this e-Book by June end'2020, which is now ready! This is the only business I know of where:
You can work from home or anywhere in the world.
All you need is a laptop /mobile, a trading account, 50k in the bank, and an internet connection.
You will know in advance how much maximum profit you will make before executing a trade.
You also know in advance how much loss you can potentially make.
You decide how much risk you want to take and execute trades accordingly.
You don't have to go searching for customers, they are literally a click away.
Unfortunately, I am not selling the e-Book directly to end users. I am implementing a unique reseller licensing model where I am appointing resellers who can invest a meager amount of 2995 1495/- and enjoy worldwide distribution rights! Interested? Read on!
As a Licensed Reseller:
You will receive a branded pdf copy of the e-Book which will include your contact information as an authorized reseller. We can also include your 50 word pitch, social media links, website links, and your pic /logo if you want.
You will receive an excel file that you can distribute to your clients along with the RTS e-Book, which will help you calculate the best trades within minutes, simply by entering data.
You can sell the e-Book to anyone, anywhere in the world, no restrictions.
You can sell any number of copies and keep all profits, no restrictions.
You will receive marketing collateral to sell the e-Book, which includes sample emails, SMS, mock-up images, sales pages for websites, etc. which you can use in original form or modify to suit your requirement.
You will receive an updated branded file as and when new updates are released.
You cannot sell physical print copies of the book; digital copy only. You can make it available as download, email attachment, on a CD, pen drive, etc.
You cannot claim exclusivity to the resell rights for the e-Book with this license.
It will be your responsibility for sending updated versions of the e-Book (or to inform your clients for downloading from a link) to those who have bought from you.
You cannot sell the e-Book on Amazon, Apple iTunes, Flipkart, eBay, Snapdeal, or any other ecommerce platforms sites. You can sell it from your own website, blog, FB page, Instagram, etc.
As an existing reseller, you will also get the first opportunity to resell new books that I decide to give resell rights to, in future.
Paypal Users: You will need to send $24.95 to reshmasjhaveri(attherate)gmail(dot)com.
You will receive your branded e-Book within 2 working days, once payment is realized. The Special discounted price of Rs.1495/- is only during launch. Once I reach a minimum target, I will change the price to the regular Rs.2995/-.
P.S.: Resellers can recoup their investment in the license by selling only 10 5 copies of the e-Book. You can also multiply your investment in the first month itself by following the strategy.
Please follow and like us: